Trump: Bedminster stay saves money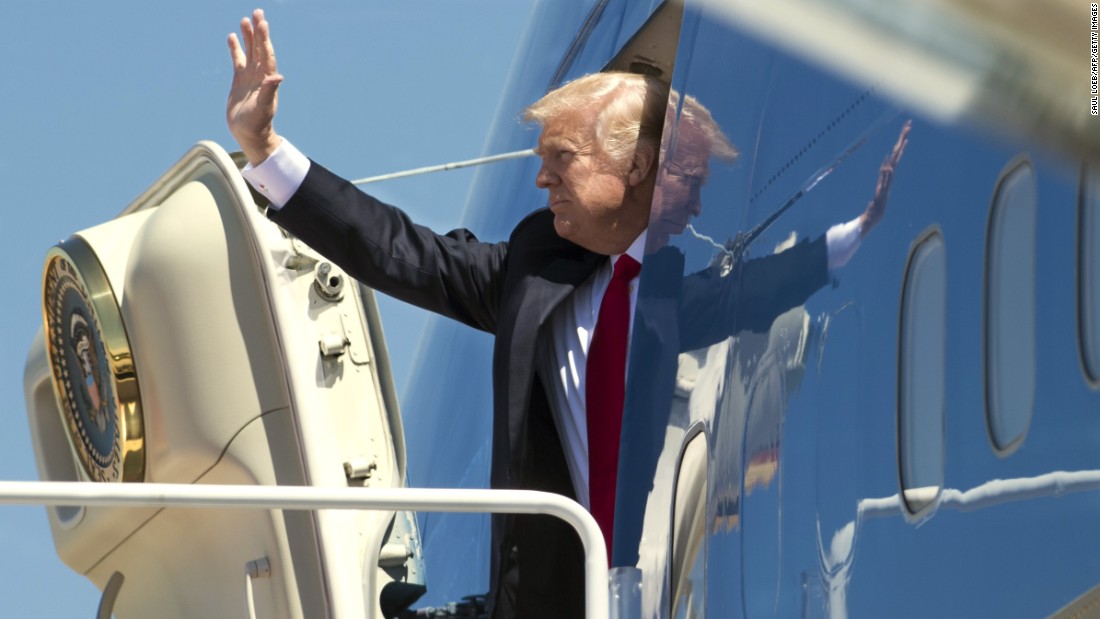 (CNN)President Donald Trump defended himself Saturday against criticisms of his stay at his golf course in Bedminster, New Jersey, this weekend, saying it is saving the country money.
"The reason I am staying in Bedminster, N.J., a beautiful community, is that staying in NYC is much more expensive and disruptive," the President tweeted.
Trump returned to Manhattan Thursday night for the first time in his presidency to meet with Australian Prime Minister Malcolm Turnbull, who joined the President to commemorate the 75th Anniversary of the Battle of the Coral Sea aboard the USS Intrepid, the aircraft carrier-turned-museum parked along Manhattan's West Side.
But rather than staying Trump Tower just several blocks east, he is spending the weekend at Trump National Golf Club, about an hour away from the Big Apple.
Trump initially defended the move in a tweet on Friday morning: "Rather than causing a big disruption in N.Y.C., I will be working out of my home in Bedminster, N.J. this weekend. Also saves country money!"
And the White House backed up the President's assertion later in the day.
"The bottom line is the President is the President no matter where he goes," White House deputy press secretary Sarah Huckabee Sanders said in response to a question about Trump's tweet. "And he doesn't get to control the level of costs in security that may come along with that."
This is the
14th consecutive weekend
that the President has visited a Trump-owned property since taking office and the eighth weekend he has spent away from the nation's capital.
Critics have decried the costs incurred by these frequent trips:
Trump's travel to his private club in Mar-a-Lago
, Florida, is estimated to have cost more than $21 million dollars in his first 80 days in office. The latest bipartisan spending bill includes $60 million to help reimburse local governments for what they pay to protect the President during his visits.
CNN's Dan Merica, Jeff Zeleny and Julia Horowitz contributed to this report.
Read more: http://www.cnn.com/2017/05/06/politics/trump-defends-bedminster-stay/index.html