Lady Macbeth review brilliantly chilling subversion of a classic | Peter Bradshaw's film of the week
Florence Pugh is lethally charismatic in William Oldroyds daring journey into the darkest corners of the world of bonnets and bows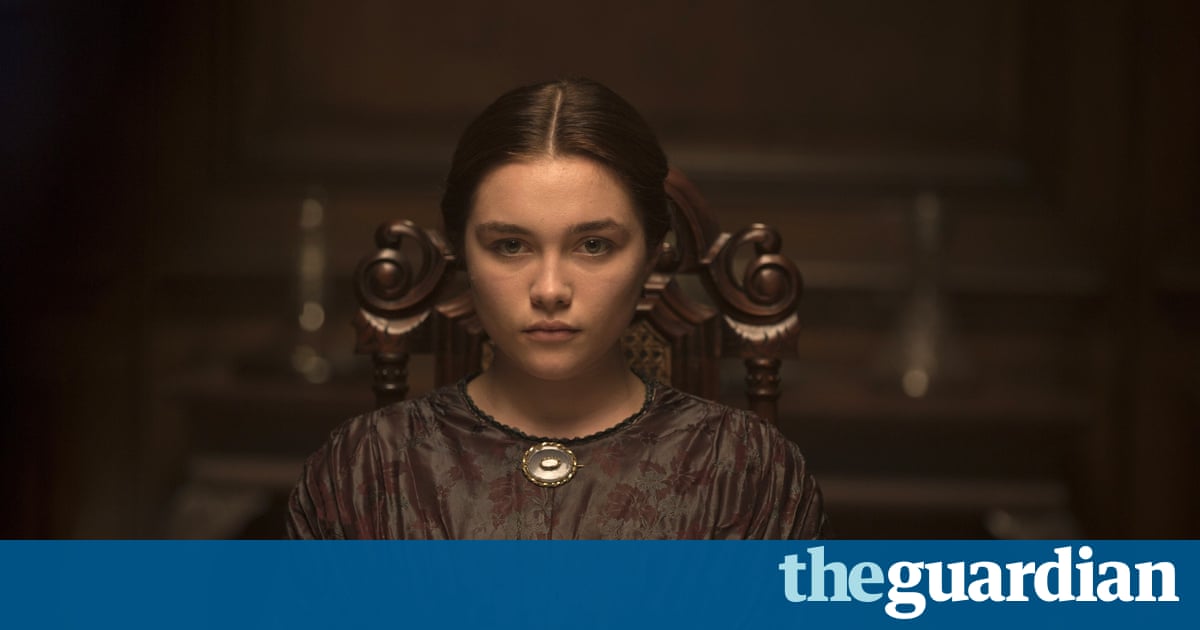 William Oldroyds fierce feature debut feels like Victorian noir, a twist on a genre probably invented by Shakespeare in the first place. It could well open up a dark new avenue in the bonnets-and-bows world of classic literary adaptation. His movie does an awful lot with a limited budget. It is smart, sexy, dour: qualities that are weaponised by a lethally charismatic lead performance from Florence Pugh as the eponymous, unrepentant killer. She is both sphinx and minx. You have no idea of the damage you can cause, her enraged father-in-law splutters at her. Actually, hes the one with no idea.
Dramatist and screenwriter Alice Birch has adapted Nikolai Leskovs 1865 novel Lady Macbeth of the Mtsensk District, itself of course inspired by Shakespeares Macbeth, and adapted by Shostakovich in 1934 as an opera the work which famously infuriated Stalin and by Andrzej Wajda as a film, Siberian Lady Macbeth, in 1962. Oldroyds new movie version, shot with clarity and verve by cinematographer Ari Wegner, retains all of this storys subversive sexiness, making changes to the narrative, bringing in or rather drawing out themes of abuse, violence, race and class. Cleverly, it gives us enigmatic backstory hints that may or may not help explain the sudden direction change the film takes in its third act, leading to a denouement of toxic ingenuity. And of all it driven by the sensuality and rage of Pughs performance.
The film transplants the action from Russia to the English north east of the 19th century. Pugh plays Katherine, a beautiful young woman who has been married off to Alexander (Paul Hilton), the morose and sexually inadequate son of a wealthy mine owner, Boris (Christopher Fairbank). It is Boris who rules the roost and gloweringly insists on Katherine being a demure and submissive wife. As for Alexander, his face is not even revealed to us until the unwatchably catastrophic wedding night: he is essentially weak, bullied and victimised by his monstrous father.
With both men absent for long periods, mutinous Katherine is imprisoned in this stark, cold manor house in the middle of the moor. Refusing to be broken in spirit, she retreats first into dreary sleepiness, then drinking, then taking an interest in Sebastian (Cosmo Jarvis), the sexy, truculent young estate worker. Sebastian is of mixed race, and housemaid Anna, played with intelligent subtlety by Naomi Ackie, is black. Their presence together, and their shifting personal loyalties, create complex crosscurrents of power with the white ruling class to which Katherines allegiance is strained. Anna is also almost entirely mute, and the movie tacitly invites us to wonder about the pre-existing conditions of which this could be a symptom.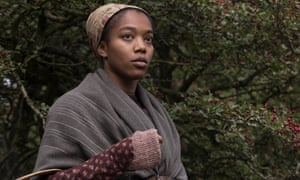 Read more: https://www.theguardian.com/film/2017/apr/27/lady-macbeth-review-florence-pugh-william-oldroyd-peter-bradshaw