Anger as Tate asks staff to contribute towards boat for Nicholas Serota
Notices about leaving gift appear in staff rooms amid disputes over low pay and outsourcing, and end of canteen discount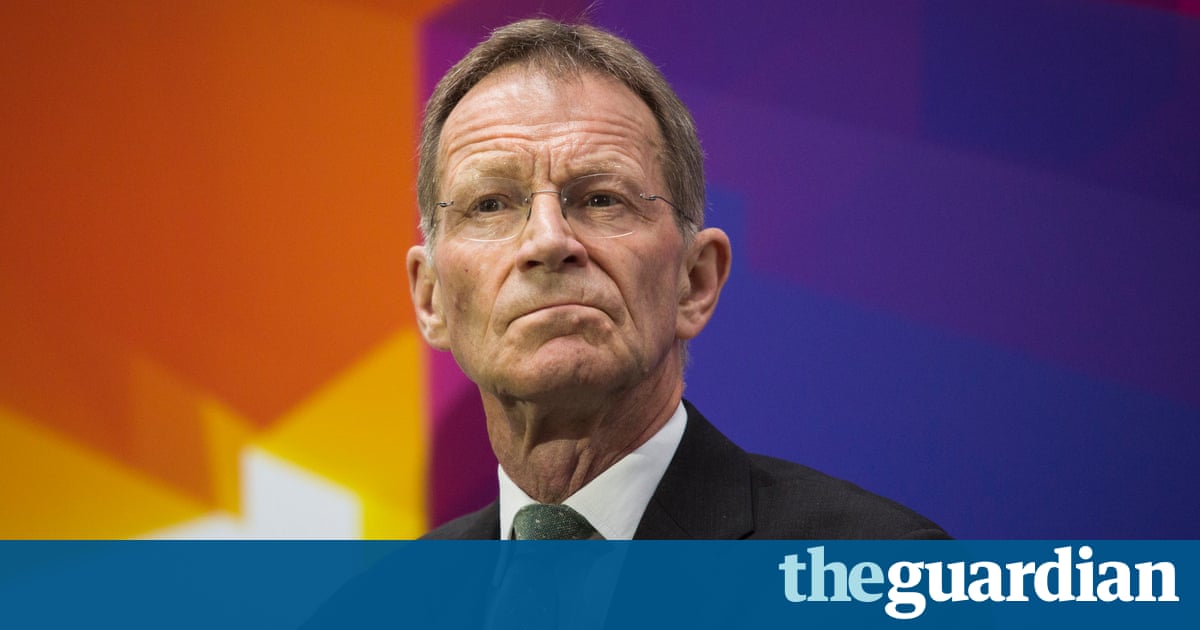 The Tate has come under fire after it asked members of staff, many of whom are not paid the London living wage, to contribute towards a boat for the departing director, Nicholas Serota, just one week after their canteen discount was taken away.
A notice which went up in the staff rooms of both Tate Modern and Tate Britain on Wednesday asked employees including security, cleaners, and those maintain the galleries and work in the cafe and gift shop to put money towards a sailing boat as a surprise gift for Serota.
The notice said management had thought long and hard about an appropriate gift for the director, who is leaving in May after 28 years at the Tate. Nick loves sailing and this would be a lasting and very special reminder of the high regard which I know so many of us have for Nick and his contribution to Tate, the plea for donations added.
The appearance of the notice was a source of anger among junior staff. The gallery has been embroiled in disputes over low pay and its decision to outsource a large number of jobs to agency Securitas, which does not pay the London living wage and pays workers less than those hired directly by Tate for the same jobs.
The notice was still up on Thursday morning but by lunchtime had been taken down.
Tracy Edwards, the PCS union representative for Tate staff, said several workers had contacted her about it, adding that she had originally thought it was a spoof.
The staff at Tate are underpaid and overworked, and havent had appropriate pay rises, and this just demonstrates how divorced from reality the management at Tate are, she said. It seems to me theyve made a big error of judgment.
Our members are on zero-hours contracts, they are struggling to pay the bills each month, so to ask them to donate towards a boat well, I can tell you the staff are not happy at all. Its really rubbed people up the wrong way.
Edwards said the timing had proved particularly jarring for staff members. The success of the David Hockney exhibition at Tate Britain, which was lucrative for the gallery, had put even more pressure on the overworked staff, who had to cover later opening hours and deal with huge crowds, she said.
She said the number of assaults on Tate staff had also gone up recently, yet the gallery had been reluctant to deal with the issue. Another worker confirmed that the staffs 10% canteen discount had also been taken away last week.
A statement from Tate said all staff had been invited to Serotas leaving party and that there was no obligation for any staff to give towards a leaving gift. However, they can if they wish.
It added: Tate has invested considerably in raising salaries over the past three years.
But a staff member at Tate, who is hired through Securitas and spoke to the Guardian on condition of anonymity, said there was disgust among colleagues when they saw the request for donations.
There was a mixture of shock and laughter, he said. The chasm that exists between upper management and the staff on the ground is just farcical and this just made it clearer than ever. For us, Serotas legacy among staff is one of privatisation and union busting and turning the Tate into Westfield with pictures.
Another Tate employee, who also asked not to be named, said: Weve had to fight for equal pay, to be recognised by our union, which now we have to do again due to the change of company who employ us, so it just left me speechless when I saw that poster. The insensitivity is just a cold, hard slap in the face.
Serota began as director of the Tate in 1988 and oversaw almost three decades of success for the galleries, including the opening of Tate Modern in 2000. In 2015, Serota was paid about 165,000.
His love of sailing is well known. He owns a house in Cornwall to enable him to spend time by the sea and his wife, Teresa, told the New Yorker in 2o12 he was a very good sailor, although in certain circumstances I think I do some things better. When the wind is light and fluky, I can feel it better than he can. He gets exasperated. He wants to get on with it.
Read more: https://www.theguardian.com/artanddesign/2017/apr/27/tate-asks-staff-to-pitch-in-to-buy-boat-for-departing-chief-nicholas-serota