Erin Moran: actor who played Joanie Cunningham in Happy Days dies at 56
Moran, who played Ron Howards Richie Cunningham characters sister in the sitcom set in 1950s, had endured numerous struggles in recent years
Erin Moran, the former child star who played Joanie Cunningham in the sitcoms Happy Days and Joanie Loves Chachi, has died.
She was 56, and the cause of death has not been determined.
A statement from the sheriffs department in Harrison County, Indiana, said the dispatcher received a 911 call about an unresponsive female. Upon arrival of first responders, it was determined that Erin Moran Fleischmann was deceased. An autopsy is pending.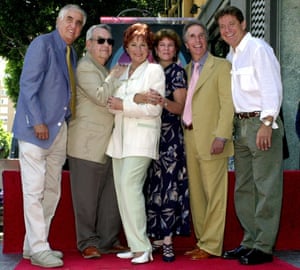 Read more: https://www.theguardian.com/tv-and-radio/2017/apr/23/erin-moran-actor-who-played-joanie-cunningham-in-happy-days-dies-at-56