Arkansas cannot use drug needed for any scheduled executions, judge rules
Judge upends entire plan as state races to use drugs before they expire, while additional court ruling cancels execution planned for Thursday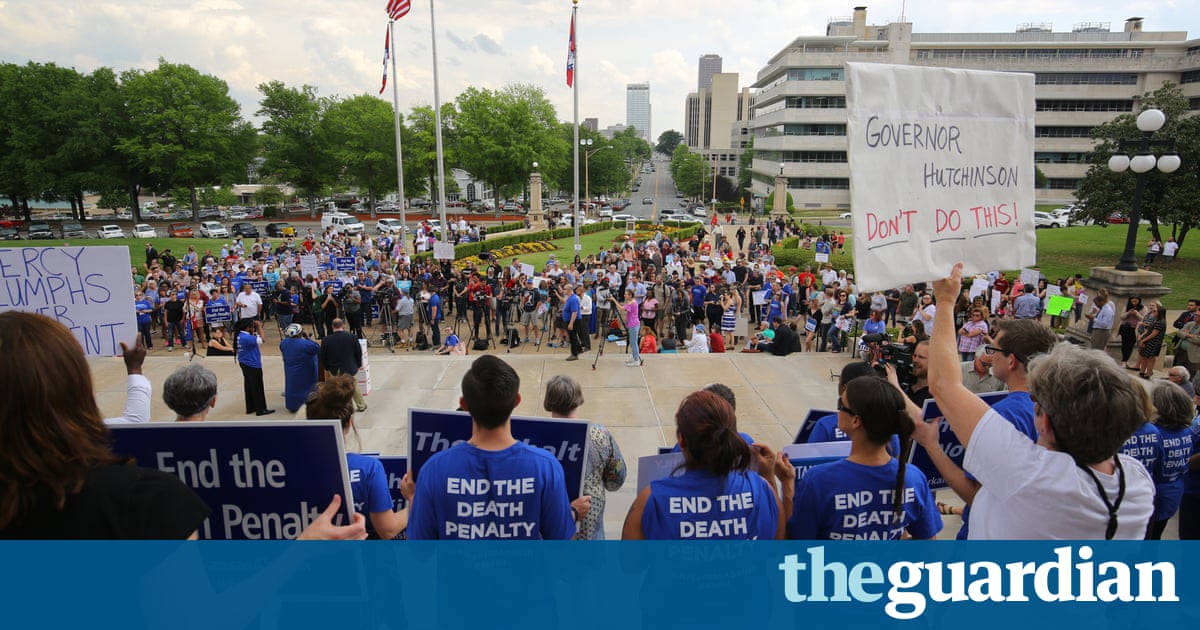 Arkansas suffered two more legal setbacks Wednesday in its unprecedented plan to carry out multiple executions this month when the state supreme court halted one and a judge later ruled that the state cannot use one of its drugs in any executions.
While both of Wednesdays rulings could be overturned, Arkansas now faces an uphill battle to execute any inmates before the end of April, when another of its drugs expires.
The state originally planned to carry out eight executions to occur over an 11-day period in April, which would have been the most by a state in such a compressed period since the US supreme court reinstated the death penalty in 1976. But Arkansas has faced a wave of legal challenges, and the latest ruling from Pulaski County circuit judge Alice Gray upends the entire schedule.
Irreparable harm will result. Harm that could not be addressed by (monetary) damages, Gray said in a ruling from the bench, siding with the medical supply company McKesson Corp, which sued to stop its drug, vecuronium bromide, being used to kill condemned inmates. The company argued that it would suffer harm financially and to its reputation if the executions were carried out.
Judd Deere, a spokesman for Arkansas attorney general Leslie Rutledge, said the state will appeal Grays ruling.
Four of the eight inmates have received stays on unrelated issues. If Grays ruling is vacated by the Arkansas supreme court or the state obtains a different supply of vecuronium bromide, the executions of four other inmates who havent received individual stays could potentially go forward.
Grays ruling mirrors one last week from Pulaski County circuit Judge Wendell Griffen, who also blocked Arkansas from using the vecuronium bromide. But the Arkansas supreme court vacated Griffens ruling days after he participated in an anti-death penalty rally and reassigned some of his cases. In that order, the state supreme court did not elaborate on its reasoning.
Moments before Grays ruling, the Arkansas supreme court halted the execution of one of two inmates scheduled to die on Thursday, saying that the condemned prisoner should have a chance to prove his innocence with more DNA testing.
In a 4-3 ruling late Wednesday afternoon, the states highest court issued a stay for Stacey Johnson and ordered a new hearing in lower court for Johnson to make his claims. Johnson says that advanced DNA techniques could show that he didnt kill Carol Heath, a 25-year-old mother of two, in 1993 at her southwest Arkansas apartment.
A spokesman for Arkansas attorney general Leslie Rutledge said the state was reviewing its options; the state can ask the Arkansas supreme court to reconsider its decision or appeal to the US Supreme Court, which on Monday opted not to vacate a separate stay involving inmate Don Davis, who had been scheduled to be executed on Monday night.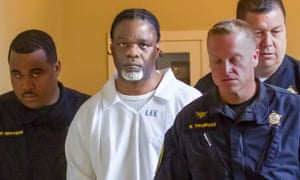 Read more: https://www.theguardian.com/us-news/2017/apr/19/arkansas-halts-execution-stacey-johnson