Hundreds feared buried in Sri Lanka rubbish dump landslide
Colombo emergency workers to resume search for missing on Sunday after 19 bodies extracted from rubbish and mud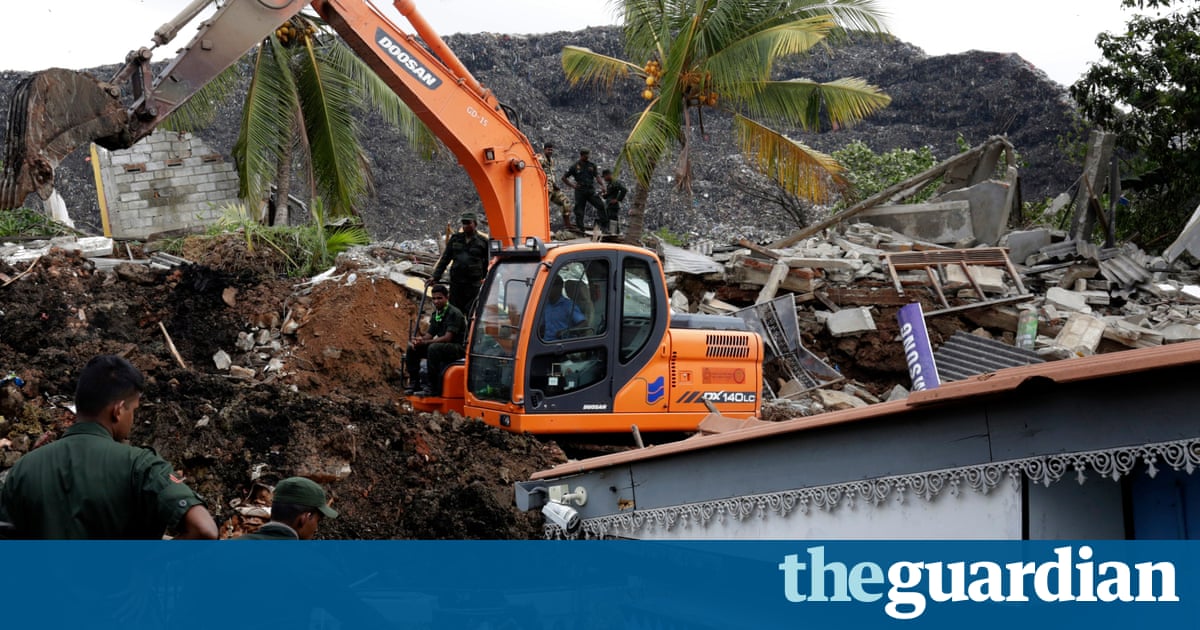 Emergency workers looking for survivors after a massive rubbish dump collapsed in Sri Lanka suspended their search on Saturday night, having already extracted 19 bodies from the rubble and mud.
The 90-metre-high dump in the capital Colombo collapsed after flames engulfed it late on Friday, the nations New Years Day, and witnesses said around 100 houses could have been buried.
The rescue mission will resume at 6am local time, according to the military official heading the operation, Sudantha Ranasinghe.
The main obstacle is we dont have a clear idea of how many people are buried as nobody is claiming that their relatives are missing, unlike on previous occasions, Ranasinghe said.
We dont have any deadline and we will continue until we clear everything.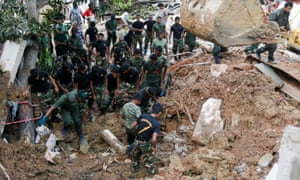 Read more: https://www.theguardian.com/world/2017/apr/16/hundreds-feared-buried-in-sri-lanka-rubbish-dump-landslide