Kansas election: Ron Estes scrapes Republican victory deep in Trump heartland
Both president and Mike Pence joined last-minute effort to get out vote in Congressional election that hinted voter loyalty may be shifting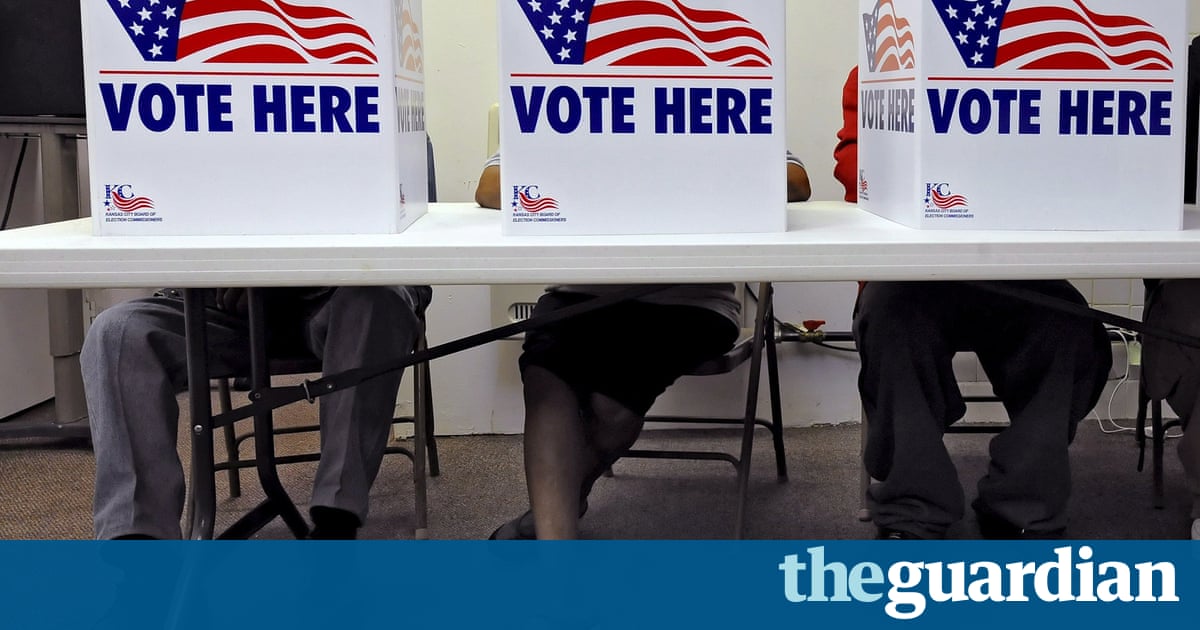 A feeble win for a Republican in a special congressional election in deep Donald Trump country on Tuesday hung tantalizingly, for Democrats, as a potential signal of voter discontent with the president and of a restored congressional majority in the unexpectedly near future.
But the apparent single-digit victory by state treasurer Ron Estes over Democrat James Thompson in Kansas fourth congressional district was explained away by Republicans as the result of low turnout and voter discontent with one of the countrys least popular governors.
Republicans from the president down made the election, in a district Trump won by 27 points in November, a focus over the last week, with Trump calling Estes a wonderful guy on Twitter Tuesday morning. Trump and vice president Mike Pence recorded robocalls to stoke Republican turnout in the race, and senator Ted Cruz hosted a rally in Kansas Monday.
Thompson, a first-time candidate, blamed the national pressure for derailing his surprisingly strong bid.
Im probably not supposed to say this, but Mr Estes did not beat us, Thompson told supporters Tuesday night. It took a president of the United States, and the vice president, the Speaker of the House, a senator coming into our state, and a bunch of lies, to try to drum up a vote.
The chairman of the national Republican congressional committee said the result heralded victories to come. By electing Ron Estes, Kansas rejected the far-left policies of liberal activists and voted to keep delivering on the promises we made to the American people, Steve Stivers said in a statement.
The special election was held to replace CIA director Mike Pompeo, who was the representative for Wichita, Kansas and environs before being elevated by Trump. The Associated Press called the race at about 10.45pm ET.
Estes ran behind Trump by double digits in many counties, while Thompson performed better than 2016 Democratic presidential candidate Hillary Clinton. The district has not sent a Democrat to Capitol Hill in more than 20 years.
A drag on Estes performance, however, was governor Sam Brownback, whose veto of bipartisan legislation to expand healthcare in the state survived a challenge in the legislature earlier this month. Brownback, who helped to ruin the states credit rating and kill economic growth by enacting a purist program for fiscal austerity, is the second-least-popular governor in the nation, according to recent polling. (Trump intimate Chris Christie topped the list.)
Sensing blood in the water, Democrats poured in hundreds of thousands of dollars in last-minute contributions for Thompson. Republicans responded in kind.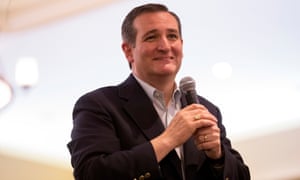 Read more: https://www.theguardian.com/us-news/2017/apr/12/kansas-election-ron-estes-james-thompson-donald-trump