Norway: explosive device found in central Oslo
Police cordon off large area and arrest one man after device found in Groenland neighbourhood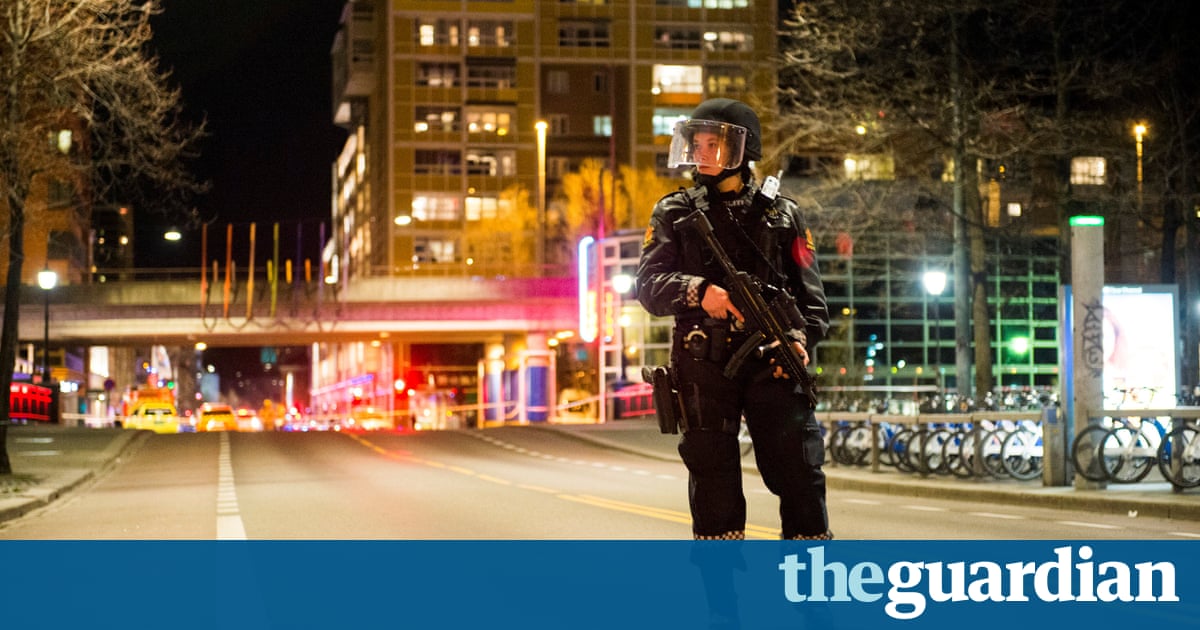 Norwegian police have detonated an explosive device found in central Oslo, and a suspect is being held in custody, the police said on their official Twitter account on Saturday.
Police chief Vidar Pedersen confirmed that the device, initially described as bomb-like, was an explosive. The police Twitter account said it had been defused or neutralised.
Police would not give any details about the suspect, or further information about the device.
Media at the scene said a large part of the city was cordoned off and that shortly later police detonated the device.
Every restaurant was being closed, said 23-year-old Malin Myrvold, who witnessed the scene from a fourth-story window. You could see cops in heavy armor going in every store and restaurant.
We were trying to see what was going on. The police were screaming at us to get back inside and stay where we were, she added by telephone.
Oslos Groenland area, a multi-ethnic neighbourhood that is home to popular bars and restaurants as well as several mosques, is also where the citys main police station is located, less than a kilometre away from where the device was found.
In neighbouring Sweden, a truck on Friday ploughed into crowds in Stockholm, killing four people and wounding 15 in what police said was an apparent terror attack.
One man, suspected of being the driver of the truck, has been arrested.
The Norwegian incident happened less than a mile from the government buildings that were damaged in a deadly bomb attack carried out by right wing extremist Anders Breivik in 2011. That bomb and a subsequent gun massacre killed a total of 77 people.
Read more: https://www.theguardian.com/world/2017/apr/09/norway-bomb-like-device-found-in-central-oslo